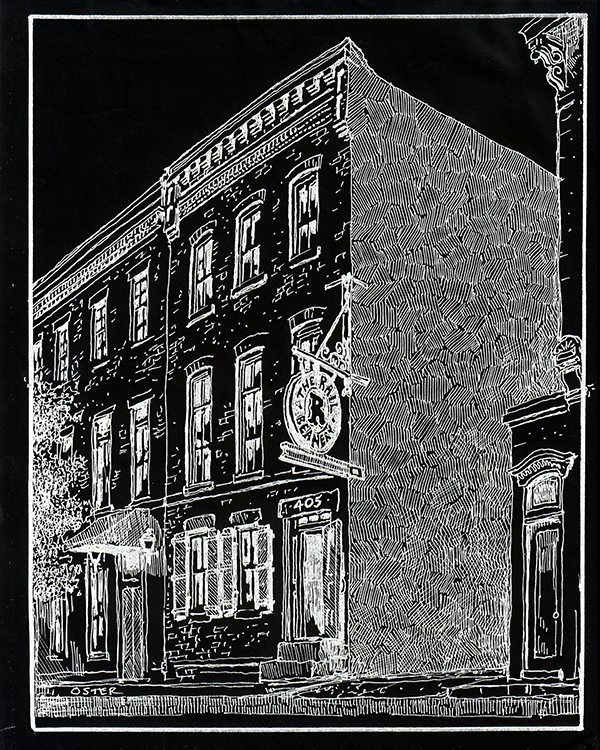 Since its opening in 1890, The Rail Pub has been a local fixture for all walks of life in Savannah, GA, serving many a thirsty patron. The pub got its name for the day laborers that would gather in Franklin Square (across the street) to wait for work on the railroad. "The Rail Pub" continues to honor that historic tradition by persevering as a haven of comfort, a beacon of light as it were, for hard working patrons on a daily basis. Enjoy the comforts of home without the nagging family part at Savannah's favorite dive bar. Oh and be sure to ask for the ghetto dawg, a true delicacy to be enjoyed with a pickled egg and a $5 Forty.
Are we haunted? In January 2010, Northeast Florida Paranormal Investigations (NEFLPI) did a paranormal study on The Rail and a number of instances that have occurred within the pub walls. The investigative team experienced the smell of perfume, high K2 meter readings, and unexplained lights flickering all throughout the evening.
Although built in 1870, the building wasn't completed until 1890 by Augustus Walker, starting what would become a long history of procrastination. Starting as a single family, Savannah Grey Brick home, the building underwent a number of transitions before being purchased in 1995 — after sitting vacant for years — giving it a new beginning as what would become one of the most popular watering holes in the southeast.